Professional procurement guidance
Have rich experience in site machine purchasing and layout team, and arrange machines reasonably for you.
Research and development
Professional designer of appearance / structure, warm and attentive service, create fashionable and cutting-edge products.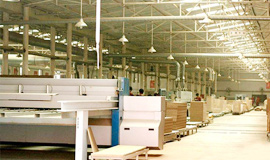 production
More than 10 years of professional machine repair experience, focusing on every detail, creating a good reputation.
Customer service
One to one guidance, 7 * 12 hours service, to solve your worries.
Want customized Claw Game Machine or Prize Vending Machine?
Focon Animation Focus on turn your ideas of game machine into one products, just let us know your requirements and our engineers will give you one solution.
Latest Projects
What offers to you is not only products, but also products combination plan to help you save more cost and create higher profits for you.
About Focon
Focon Animation is committed to the development, production, sales, and game center cooperation of Arcade Game machine, Claw crane machine, Prize vending machine, Street basketball machine.
Learn about the latest news about Arcade Game machine, Claw crane machine, Prize vending machine, Street basketball machine